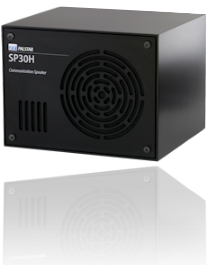 SP30H
Price: $199.95
Model #: 9003700
The Palstar SP30H ultimate communications speaker is a custom engineered speaker designed to match the sonic characteristics of the human voice. The "H" stands for both high quality and high power, because the SP30H can handle a maximum 20 Watts RMS of audio power, and measuring 11" wide X 8-1/4" high X 10" deep.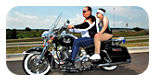 "Simply the Best! 5/5 Over the past 36 years, I have been enjoying the Ham Radio Hobby, the Palstar SP30H Speaker is the best I have ever heard. Over the years, I have had many Speakers. The SP30H beats them all hands down. It helps to make the Stations with poor audio sound better. I now have two of these Speakers in my Shack and my only regret is that I did not buy them sooner - WX4C"
Read more on eHam.net...
The 6-1/2" speaker is optimized for 45Hz to 8kHz, perfect for communications intelligibility, and features a massive 11.6 oz magnet.



Now included with the SP30H is a high quality 6' cable with gold-plated wire terminal and 3.5mm connectors.
Coming Back due to Ham Demand

We're now in the works to redesign the metal rear panel for all our speakers due to request by our customers. This will fit all new speakers that have shipped with the round speaker terminal inserts who may wish to switch back to the metal plate. At Palstar we deeply value customer input into our products.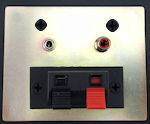 Palstar speakers feature hand-made wooden cabinets made from 9-ply Birch crafted for our speakers and "Made in the USA" by local Ohio cabinet makers. They are available in black or cherry.
The SP30H takes communications speakers quality to the next level featuring the richness of a visually satisifying hand-made wooden cabinet and clear sound to your listening experience.

Palstar Incorporated